NMB residents urged to adopt a water saving lifestyle as the City's dam levels continue to deplete.
Published: November 29, 2022
---
<< BACK TO NEWS
---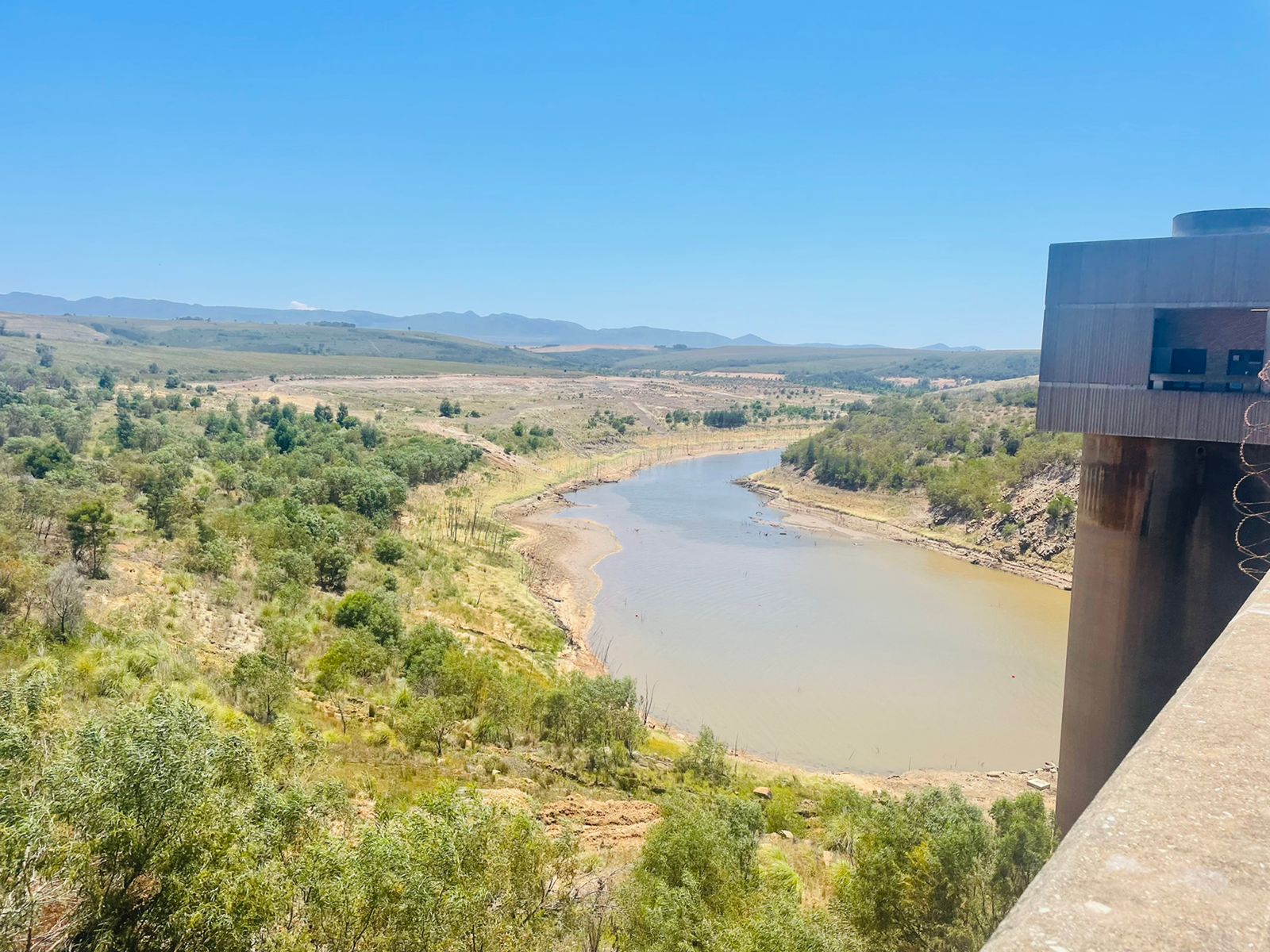 The Nelson Mandela Bay Municipality's Executive Mayor, Cllr. Retief Odendaal has called on residents, business establishments, and holidaymakers to adopt a water-saving lifestyle as they enjoy the festive season in Nelson Mandela Bay.
The Executive Mayor said this during a site visit to Impofu Dam on Tuesday, November 29, 2022. The mayor visited Impofu Dam to evaluate the water levels, as Impofu is the largest dam from which the city draws water for its western water system.
Currently, Impofu Dam is at 8% of its total capacity, and the city draws 30 megalitres of water per day from it.
The combined dam levels have remained below 20% for the previous three years, as the city continues to experience one of it's the longest droughts in history. The combined dam levels are sitting at 17.11% with the usable water from that amount a mere 11.61%.
The current water demand remains higher than the 230 megalitres per day expected under the current restrictions. Consumption has been fluctuating between 240 and 290 megalitres, which is way above the water consumption target.
In the past few years, the City has seen consumption drastically increasing during the festive season to as far as above 300 mega litres per day.
"We have reached a stage where we need to collectively adopt a water saving lifestyle. This talks to us as a Municipality, residents and businesses. As we approach the festive season, we expect thousands of people to come to our City for tours and holidays. We call on our residents and business establishments to inculcate a culture of water saving so that we can sustainably rebuild our economy," said Executive Mayor Odendaal.
The Executive Mayor said the Municipality was doing its part to accelerate the implementation of water augmentation infrastructure while giving more attention to water leaks.
"We are working hard to do our part, and we urge everyone to make water conservation a way of life, rather than a mere act of adhering to restrictions. History and meteorology show that we are a water-scarce city that experiences periodic droughts, with the current drought perhaps being the longest on record. This necessitates a new strategy that emphasizes sustainability and security," added Mayor Odendaal.
Residents, businesses and holiday makers are advised to follow the following water saving tips:
Use less than 50 litres per person per day.

Take 2 minutes showers.

Reuse washing water for other non-drinking functions flashing the toilet.

Only wash cars when you really have to and only use a bucket, not a hose pipe.

Report water leaks by calling 0800205050 or emailing waterleaks@mandelametro.gov.za
During the holiday season, which begins on December 16, 2022, staff from the Water Services Department will continue to work around-the-clock to address any reported water leaks and respond immediately to any burst pipes.
Issued by Nelson Mandela Bay Municipality Communications Office. For more information please do not hesitate to contact Communications and Media Liaison Officer Mthubanzi Mniki at (041) 5061555/0713813779
---
Top stories
---