NMBM gears to host 2022 Sport Summit next week
Published: July 27, 2022
---
<< BACK TO NEWS
---
Nelson Mandela Bay Municipality's second Sport Summit taking place from 4-5 August 2022 promises to be bigger, and better, as key and strategic stakeholders are expected to engage in robust discussions as the City forges to strengthen partnerships that will shape the future of sport in the City.
This follows the first ever and successful Sport Summit that was held in 2021 at the iconic Nelson Mandela Bay Stadium, where various stakeholders came together to discuss how best Nelson Mandela Bay could cement itself among the best international sporting destinations in the world.
Picking up from last year's success, the Sport Summit 2022 edition will be focusing on solutions driven engagements under the theme "From Current Realities to Future Possibilities – An outlook of Sport and Recreation in Nelson Mandela Bay Municipality".
NMBM Executive Mayor, Cllr Eugene Johnson said the development of sport from the local level up to professional level was more critical than ever in the broader context of building the City and the country for a better future.
"The one thing that has the power to unite all of us is sport, it has the power to take our children away from the streets and contribute immensely to the growth of our economy. If we want to see our City thrive in this area and as the best sporting destination, we have to be intentional about that. It won't happen by itself and so we are very excited about this year's upcoming Sport Summit and we look forward to the essential and solution driven discussions that will take place as they assist us in our plans to deliver services to our people," Mayor Johnson said.
In ensuring an inclusive, transformed, accountable, profitable, and inspirational environment for sport to thrive, the Summit will tackle topics including:
•Sport Management and commercialization: Interlinkage between Sport federations, Business, Athletes and the City
•Brand Partnership, Sport and Infrastructure: Whose Business is it?
NMBM Acting Executive Director for Sport, Recreation, Arts and Culture, Charmaine Williams said: "We want to promote active dialogue between a range of sport fraternity actors with definitive insights, candid viewpoints and extensive industry knowledge on Business of sport, Sport Infrastructure, Access, equality and health. We aim to gain a common understanding on the role of each stakeholder is playing in shaping the future of sport in NMBM, showcase sport and recreational work through an exhibition and to provide a platform for learning and knowledge exchange on the implementation of a transformative sport and recreation agenda."
The two-day summit will see some of the role players in sport and recreation attending the event physically, however strict COVID-19 protocols and regulations will be followed. Residents are encouraged to watch and participate in the proceedings of the Summit on the Nelson Mandela Bay Municipality and Mandela Bay Development Agency Facebook pages.
For more information please go on www.nmbsport2022.co.za.
Issued by the Nelson Mandela Bay Municipality Communications Office.
---
Top stories
---
Happy Heritage Day
September 24, 2023
Fellow residents. I take pleasure in wishing you a happy and enjoyable Heritage Day despite the cold and rainy weather. I am sure, like me, you are also happy to have the rain, but would happily exchange the bitter cold for sunshine. However, we need...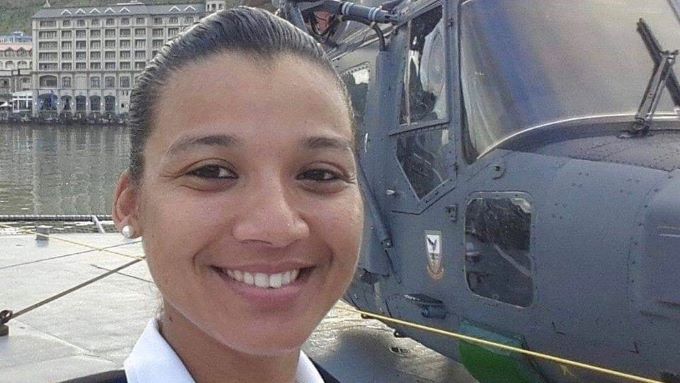 Message of condolences as rising star, Lt. Malouw passes
September 21, 2023
I issue this statement with a heavy heart as the rising star of a fellow Schauderville native, who made an indelible mark by becoming the first woman to navigate a submarine on our continent, is now extinguished.