Jubilation as NMBM donates essential sport equipment to 32 clubs
Published: July 20, 2022
---
<< BACK TO NEWS
---
The Nelson Mandela Bay Municipality's Sport, Recreation, Arts and Culture Portfolio Head, Cllr Bassie Kamana has called on sport clubs to strengthen their efforts of sport and talent development as the youth need positive recreational activities now more than ever.
MMC Kamana made the clarion call during the handover event of essential sport equipment to more than 30 sport clubs from across the City who were selected as the beneficiaries of the City's 2021-2022 financial year support to external sport organisations.
The programme which has been running for three years now has seen thousands of young and older sport fanatics benefit from the donated equipment which includes kits, balls, games and costumes amongst other equipment.
MMC Kamana said: "The development of our youth has become more important than we have ever seen. The sad news of young people dying in taverns and other crime related deaths should really make all of us stand up and develop and strengthen recreational activities for our people. As sport clubs your role is very important in the development of our society and our role is to give you all the support you need including financial support and other resources to make your jobs easier for the betterment of our communities."
"We believe in the phrase that says 'a child in sport is a child out of court'. Our children need this equipment which is why we will always make a provision even when we lack enough funds but sport must get something. This year we have invested R250 000 for this project and we hope it will make a huge difference as we know you can't do your jobs properly without this equipment. We are here to support each other and get our children off the streets. They are our future sports stars and their development starts with you."
Cllr Kamana also urged the clubs to take ownership and protect sports facilities as the talent they groom cannot showcase their talents if the scourge of vandalism continues.
This year's beneficiaries included football, swimming, aerobics, volleyball, netball, karate, baseball and rugby clubs and two non-profit organisations.
Vincent Heynes of the Bay City Soccer School said the donation would go a long way as the club had been severely affected by the lack of donations since the outbreak of the COVID-19 pandemic.
"This will help us significantly; everybody goes back on how COVID-19 affected everyone badly and seriously speaking it did affect us. We could not have any fundraising activities because clubs depend on fundraising activities. So we went into a regression stage, no money coming in, a boost like this is significant. When you get new equipment and kits, it inspires the players," said Heynes.
Cheryl Kotze from Port Elizabeth Amateur Swimming club said: "We were incredibly grateful because I know that there are so many people who applied for the donation. We've received flippers, swimming caps and costumes which will go towards our learn to swim swimmers because we feel that swimming is a life skill in this country, it's not a luxury it's a right. Every child needs to be water safe, there are so many who do not even have a swimming costume so this will bless so many of those children we will pass these life skills to."
Issued by the Nelson Mandela Bay Municipality Communications Office.
---
Top stories
---
Happy Heritage Day
September 24, 2023
Fellow residents. I take pleasure in wishing you a happy and enjoyable Heritage Day despite the cold and rainy weather. I am sure, like me, you are also happy to have the rain, but would happily exchange the bitter cold for sunshine. However, we need...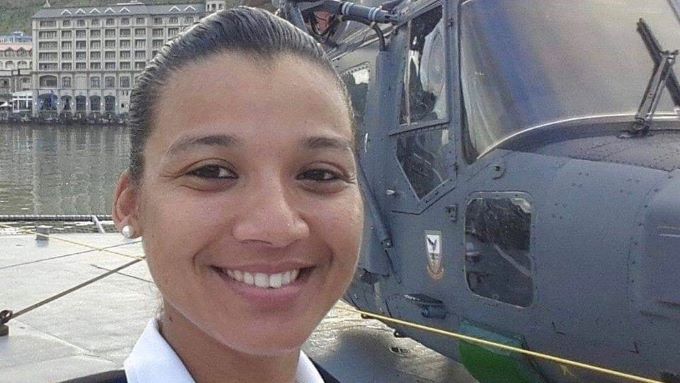 Message of condolences as rising star, Lt. Malouw passes
September 21, 2023
I issue this statement with a heavy heart as the rising star of a fellow Schauderville native, who made an indelible mark by becoming the first woman to navigate a submarine on our continent, is now extinguished.