Bay Traffic College lauded at graduation of provincial traffic recruits
Published: June 28, 2022
---
<< BACK TO NEWS
---
The Nelson Mandela Bay Municipality's Traffic College, the only one of its kind in the Eastern Cape, received praise for its training of 24 new recruits from the provincial Department of Transport, today.
These young men and women will now take up their posts as fully-fledged Traffic Officers after a year of intensive training at the college in Greenbushes, Gqeberha.
Mzi Mafani, Head of Department of the Department of Transport, said the graduation of the new recruits will bolster plans to establish a 24-hour traffic law enforcement presence on Eastern Cape roads.
"You are part of the future of traffic law enforcement in the Eastern Cape and will be instrumental if we would like to achieve our goal to have safer roads in our province," Mafani said.
Warren Prins, Director: Traffic and Licensing, said he is very proud that his team at the college had the opportunity to equip the students with the necessary knowledge and skill needed to fulfil their duties.
"I would like to encourage the students to use their newly acquired skills and adopt an ethos of continuous learning and consistently honing their skills.
"I wish them all the best with their future endeavours and am hopeful that they will have a positive impact on our plans to improve road safety and curb fatalities on our roads," Prins said.
Thamsanqa Jonga emerged as the top student in class 1 of 2021 by maintaining an 88% average for all his subjects and Athandwa Namhla Mbantsa achieved the highest mark for the National Road Traffic Act subject. Sibongile Yvonne Chani (female) and Luvuyo Mzola (male) were honoured as the best marksmen on the firing range.
The graduation ceremony for the second intake of 2021 (class 2) takes place next month.
Ends
Issued on behalf of the Nelson Mandela Bay Municipality by Media Management Officer Kupido Baron (082 780 2726 / 041 506 1500 / kbaron@mandelametro.gov.za / @kupidobaron).
---
Top stories
---
Happy Heritage Day
September 24, 2023
Fellow residents. I take pleasure in wishing you a happy and enjoyable Heritage Day despite the cold and rainy weather. I am sure, like me, you are also happy to have the rain, but would happily exchange the bitter cold for sunshine. However, we need...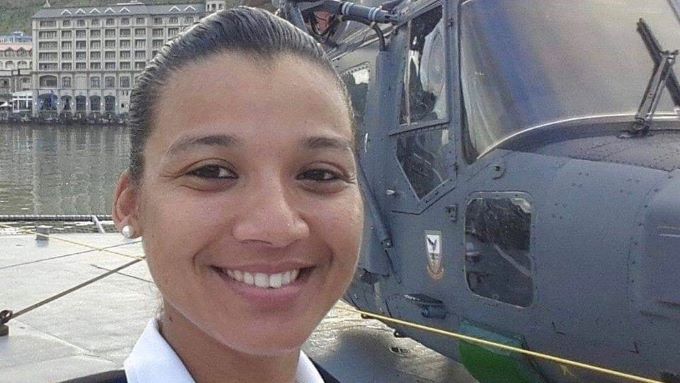 Message of condolences as rising star, Lt. Malouw passes
September 21, 2023
I issue this statement with a heavy heart as the rising star of a fellow Schauderville native, who made an indelible mark by becoming the first woman to navigate a submarine on our continent, is now extinguished.